A List of the Most Common Mistakes a Storage Renter Commits
The Most Common Mistakes a Storage Renter Makes
Self-storage is a great way to store your belongings when you don't have the space for them. It can be affordable and convenient, but there are some things to avoid if you want to make the most of your storage experience. Here are some of the most common mistakes people make when renting self-storage.
Deciding to rent a storage unit is a big one. However, it can save you time, money, and energy if you do it right. First, however, check out the most common mistakes that a storage unit renter can make before renting a storage unit.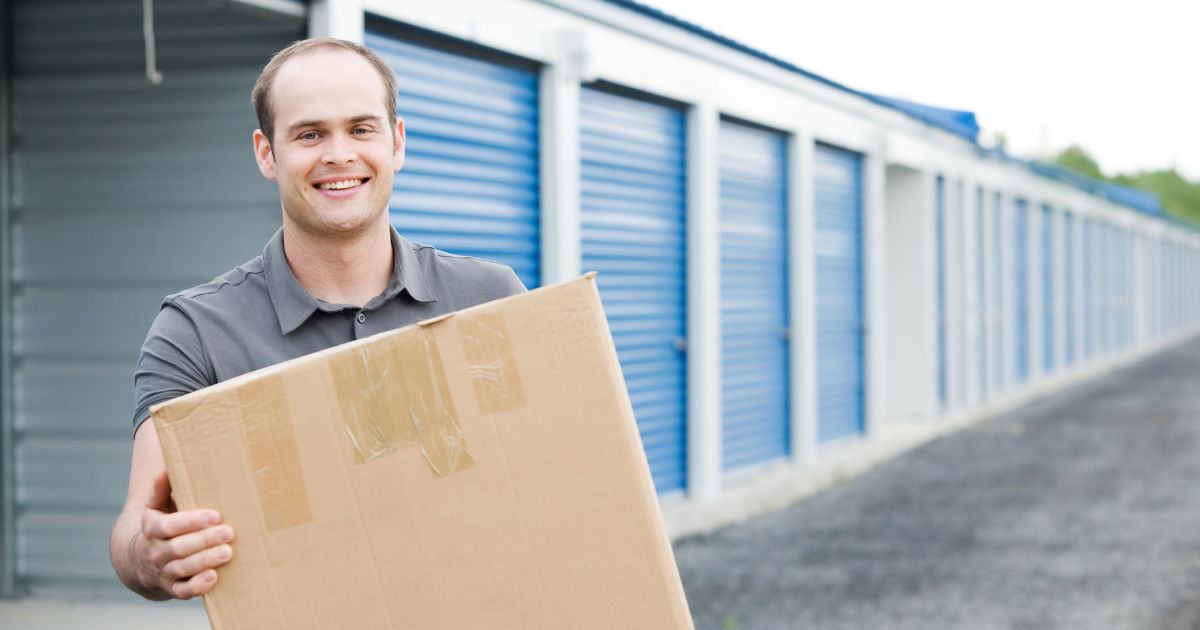 What is a self-storage unit?
Self-storage is a service where you can rent storage space for a short-term period. This can be an indoor or outdoor space, and it is often used for storing belongings when you are moving, renovating your home, or have too much stuff.
Likewise, self-storage tenants come from all walks of life. Businesses use self-storage to store inventory or documents, while individuals often use it to store furniture and other belongings during a move or renovation. Unfortunately, a storage renter can make the same mistakes over and over again. You can avoid these mistakes and get the most out of your self-storage unit by knowing these mistakes.
People rent self-storage units for a variety of reasons. One of the most common reasons is when they are discussing the "4Ds of life." Industry experts often refer to the "4Ds of life" (death, divorce, downsizing, and dislocation; the latter can refer to either the storage renter relocating to another area and needing space to store items until they can be moved to the new location or a subsequent marriage resulting in the couple having duplicate items).
What are the two different types of storage for rent?
There are two types of storage that are typically rented: full-service and self-storage. With full-service storage, the storage renter drops off their items at a designated location, and the company takes care of storing them. The customer can then access their belongings by either picking them up themselves or having the company deliver them to them. On the other hand, self-storage requires the storage renter to drop off and pick up their items, which they store in a rented unit.
Full-service storage is when the storage renter leaves their belongings in the hands of the storage company, which will take care of everything for them. On the other hand, self-storage is when the storage renter stores their belongings in a unit that they lease and take care of themselves. Self-storage units are popular because they are affordable, and people have more control over their belongings.
Full-service vs. self-storage: Which one should I pick?
When it comes to storage, there are two main types: full-service and self-storage. Full-service storage is when you have a company store your belongings for you. They will provide the space and take care of all the logistics for you. On the other hand, self-storage is when you rent a unit from a storage company and store your belongings yourself. Both have their advantages and disadvantages. Customers tend to use self-storage more often because it is more affordable and easy to use. However, self-storage units are not as secure as full-service ones, so full-service might be a better option for you if security is a concern.
Therefore, self-storage is not a good option for city dwellers because they generally don't have access to a car and can't transport their belongings to the storage unit. Additionally, people often rent more space than they need when using self-storage, which can be costly in the long run.
Self-storage facilities are where you take your belongings and store them in a unit that you have rented. There are many different types of self-storage, but generally, they all work the same way: you go to the facility, pick a unit, and load it up with your belongings.
Meanwhile, self-storage facilities offer their customers a more hands-on experience. Customers have to drop off and pick up their possessions themselves, but they can choose any storage unit sizes. In addition, full-service storage companies often take photos and document your belongings, which can come in handy if something goes wrong.
Self-storage is the most popular storage option because it offers the customer a lot of convenience and control. Customers are responsible for delivering their belongings to the self-storage unit themselves, but they can choose when they want to access their items. In addition, customers can often find good deals on self-storage units.
On the whole, self-storage is a more affordable option, and it can be very appealing to those on a tight budget. However, some key differences should be considered before making a decision. One of the most important distinctions is that self-storage does not keep track of what's inside a storage unit, which could lead to items being misplaced or forgotten. In contrast, full-service storage facilities have staff who manage and keep track of all the units, providing an added layer of security and peace of mind.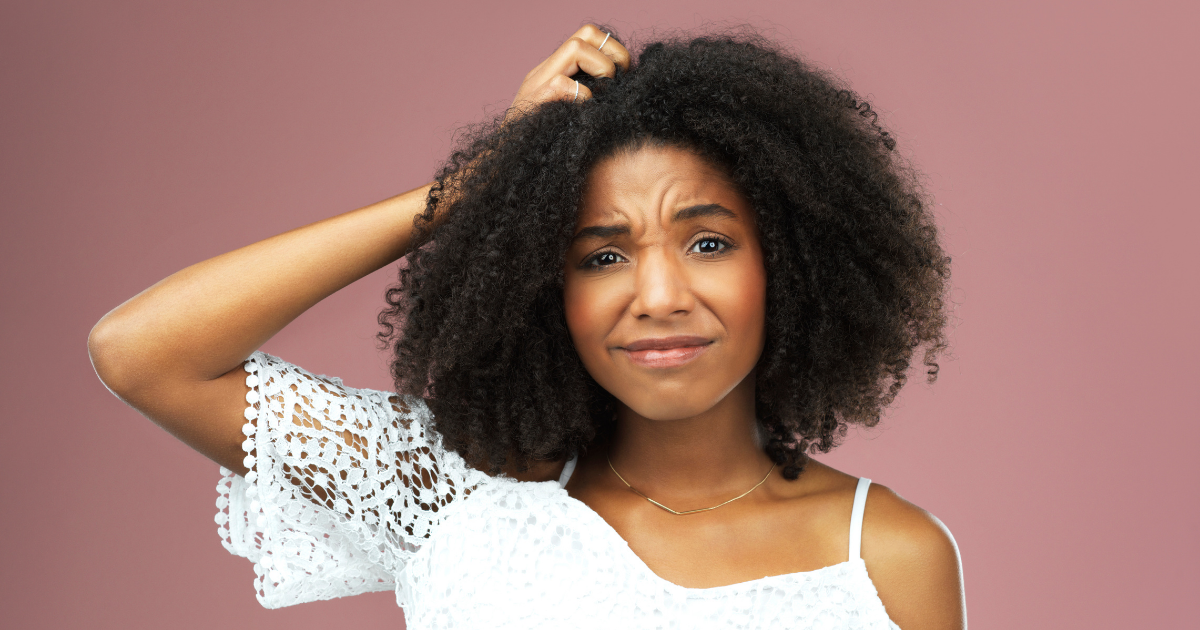 Don't make these common self-storage mistakes
Self-storage is a great way to store your belongings when you don't have the space for them. However, there are some things you should avoid doing to make the process as smooth and easy as possible. Here are some of the most common mistakes a storage renter makes when renting self-storage:
However, there are some things you should avoid doing when renting a self-storage unit. For example, don't rent a unit that is too large for your needs or doesn't fit your budget. If you do not have the items packed and ready to go when the truck arrives, you will be charged an additional fee. Make sure to read the contract closely to be aware of all of the rules and regulations.
Making a list of the most common mistakes that a storage renter makes can help avoid making them yourself. That way, you can save time, money, and energy. However, before you decide to rent a storage unit, check out our top 8 most common mistakes that a storage renter can make:
Choosing the wrong size
If you are working within a tight budget, you will need to be even more mindful of the storage unit size that you choose. Choosing the wrong size can lead to problems and wasted money. So instead, make sure to take accurate measurements and choose a storage unit that is just right for your needs.
When choosing a self-storage unit, it is important to consider the size. On the one hand, choosing a too-small unit will limit your space and cause you to pay more in the long run. On the other hand, stuffing all your belongings into a larger-sized unit can be risky because you may damage your items or pose a risk to your unit.
When choosing a self-storage unit, it is important to remember that you will be living in it for a while. Therefore, do not mistake choosing a too small size which will cause you to run out of space quickly. Additionally, do not skimp on size and choose a too-large unit as it will be more expensive than necessary.
Accumulating more items
Now that you have some extra space in your home, it can be tempting to accumulate more things. However, just because you have the space doesn't mean you should start buying more or bringing in more items. Remember to be mindful of what you bring into your home and only bring in truly necessary items.
In other words, it's easy to let your storage unit become cluttered and crammed with new items if you're not careful. This defeats the purpose of having a storage unit in the first place and can quickly turn into living in newly accumulated clutter and junk. Make sure to only store what you need and use your storage space efficiently!
Deciding to downsize and live a minimalist lifestyle is a great step, but it's important to remember why you're doing this. If you aim to get rid of excess items and live a more simplified life, try to commit to not bringing in any more stuff. This includes not buying things unnecessarily and not accepting gifts from others.
Not organizing before storing
When you first start storing your items, it's easy to grab everything and throw it into the storage unit. However, this can lead to a lot of disorganization and chaos, not to mention wasted space. Make sure you take the time to organize before storing so that everything has its place and can be easily accessed when needed.
Packing your items and organizing them properly before putting them into storage is key to keeping them safe and in good condition. Doing this will make it much easier to find what you're looking for when the time comes that you want to retrieve something. However, even if you don't take the time to do this initially, it's not too late – just be aware that it will be more difficult to find things if they aren't organized properly.
Although it might be time-consuming, organizing your belongings before putting them into storage properly will be well worth it. When you're ready to take your belongings out of storage, everything will be exactly where you left it–saving you time and hassle.
Not taking out insurance on belongings
People often choose not to insure their belongings while in storage because they believe that their items are safe and secure. However, accidents can happen, and it is important to have your belongings protected in case of theft, fire, flood, or accidental damage. A smart and mature storage renter understands this and takes out insurance on their belongings.
When storing their belongings, one common mistake is not taking out insurance or a protection plan. This is especially true if you are storing valuables or costly items. Then, if something happens to your belongings during storage, you will be glad you took the time to protect them.
You may not think you need insurance on your belongings when you store them in a self-storage unit, but accidents can happen. If something were to happen to your items while in storage, you would be glad you had taken out insurance. Make sure you are fully prepared for any potential situation by taking out insurance on your belongings.
Skipping climate control
Climate-controlled storage units are a must for anyone wanting to keep their belongings safe and protected. The climate-controlled environment helps protect your items from extreme weather conditions, pests, and other damaging factors.
If you're looking for a self-storage unit, you must choose a climate-controlled one. This will protect your precious items from temperature fluctuations, humidity, and water, moisture, or heat damage.
It's crucial to remember that climate control is necessary for most items people store in self-storage. This is true for all furniture, documents, electronics, and most of what people keep in self-storage. Storage temperatures that are too high or low can quickly damage your belongings, so it's important to choose a storage unit with climate control to protect your possessions.
Not using labels on boxes
Labeling your boxes and bins is a great way to track what is in each one and where it goes. This will help you stay organized, especially if you have to search for a specific item later. It can also be helpful when moving items in and out of storage as you will know exactly where everything goes.
When packing up your belongings to store in a self-storage unit, be sure to use labels on each box. This will make finding items easier when you can read a label to know what each box contains. Plus, it's a good way to keep track of your inventory if you're ever planning on selling any of your stored items.
One of the people's most common mistakes when storing their belongings is not labeling their boxes. It doesn't have to be anything fancy – you can simply write on the box in a visible area with a Sharpie! This way, you'll know exactly which box contains your winter coat and which one has your holiday decorations.
Storing food and attracting pests
While you may be able to store certain items like books, clothes, or furniture, it is best to avoid storing food altogether. This is because pests and insect infestations are unsanitary and gross, but they can also easily ruin your belongings if they get into the unit.
To avoid common self-storage mistakes, it's important to be mindful of what you can and can't store. For example, flammable, toxic, and chemical items are usually unsafe for storage. Additionally, if something goes bad, it will attract pests and produce foul odors that can stick to all of your belongings.
Not doing proper research
When renting a self-storage unit, it is important to research and ask questions to find the best facility for you. Also, make sure that the unit's security, climate control, and cleanliness meet your standards.
Nevertheless, it's important to do your research before signing any contract or rental agreement. Self-storage can be a real lifesaver whether you're hoping to store important documents, business inventory, personal belongings, or seasonal staff. But if you don't take the time to read the fine print and understand all of the terms and conditions, you could regret it later on.
Latest posts by Polly Marrow
(see all)