Storage Space and Inventory Management Solutions For Small Businesses
Self-Storage Unit for Business Inventory Management
Are you a business owner or entrepreneur looking for ways to reduce costs while efficiently organizing and managing your business inventory? Unfortunately, for some businesses, this can be an ongoing struggle. However, there are a few solutions that you may not have considered, one of which is utilizing a storage space.
Inventory management can be a daunting task, but it doesn't have to be. Rather than managing everything in-house, consider utilizing a self-storage unit to store your excess inventory. This will free up space in your business and make inventory management much simpler.
Self-storage units can provide some benefits for businesses. First, self-storage can help businesses save money by providing offsite storage space for inventory and other materials. Additionally, self-storage can help businesses save time and effort by allowing them to store extra inventory without having to take up valuable space in their office or factory. Finally, self-storage can be quite convenient, as it offers 24/7 access to your stored items.
Tips for inventory storage
There are a few things to keep in mind when it comes to inventory storage. One of the most important is easy access to your products and other resources. This will help you stay organized and efficient when restocking or retrieving items. Additionally, make sure that the space you choose is climate-controlled and secure.
Maximize storage space by organizing items according to their weight and height. Place smaller boxes on top of heavier or taller items. If you're looking for more office space, consider moving the following items into storage: desks, chairs, cabinets, and other furniture. Doing so will clear the clutter and maximize office space for daily operations and client satisfaction.
Maximize storage space by storing items according to priority. This will help you move the most important items offsite if necessary.
Create pathways
Categories will help you better organize your inventory and make it easier for customers to find the products they are looking for. Additionally, by having easily accessible categories, you can more easily move products between storage units as needed.
To make the process easier, compile a list of all the items in inventory and find a storage unit that can accommodate your needs. In addition, consider using an inventory tracking app like Stock Inventory Control which will help you keep track of your stock and create pathways for better organization. The latest version of this app is designed for business owners, office moves, and exports to CSV + PDF. Finally, if you need to track inventory or export it as a pdf file, you can do so with just one click.
Optimize your inventory distribution with a map
A map of your storage unit can help to optimize your space and make inventory retrieval easier. By dividing the storage area into subsections and placing larger containers in one area and smaller ones in another, you make it simpler to find what you need. Additionally, Omisell's Omni Channel Sales Management System offers multipoint inventory management- giving you a complete view of all your stock.
There are a few key ways to optimize your inventory distribution. The first is to automate the inventory sync between your sales channels and the warehouse. This will ensure that stock levels are always accurate. Additionally, you can use advanced inventory management features to divide your inventory by sales channel and time. This will help you better understand how different products sell and when they're selling the most.
There are a few things to keep in mind when organizing your inventory for distribution. First, sort goods by the appropriate shelves in the warehouse. This will help you use space efficiently and make it easy to find items when they are needed. Additionally, you can use SKU: Sorts and manages the system by SKU to keep track of stock. Another helpful tool is Boxme: Receive, process (packing, labeling), and return goods to a warehouse which helps with organization and efficiency. Finally, always regularly inspect the warehouse for pests or other damage that could affect your inventory.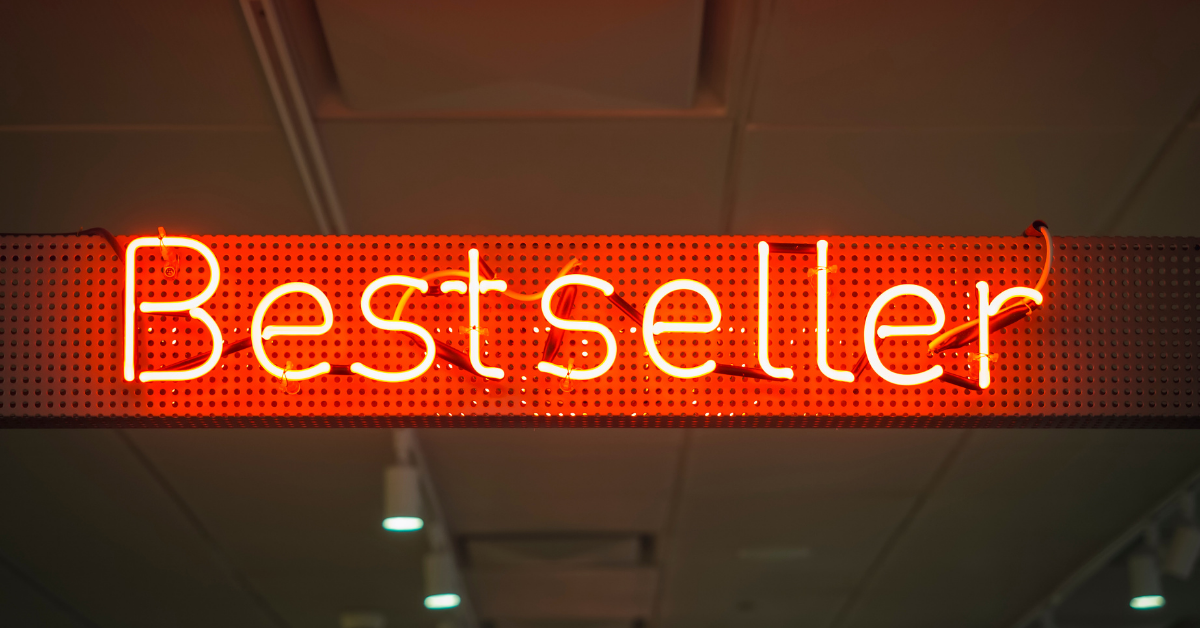 Implement inventory management and tracking
Inventory management and tracking software are essential for all businesses, no matter how small or large the business may be. The software helps to track what inventory you have, where it is located, and when it needs to be restocked. Additionally, many software programs offer audit features to help you stay compliant with government regulations. Although using a spreadsheet to manage your inventory is still an option, it is not recommended because there are affordable apps available that will make the process much easier for you.
Good inventory management and tracking are essential for small businesses. It will help them keep track of their stock, but they will also have a better understanding of what is selling and what isn't. Schedule a consultation with the software provider to get started. Additionally, the user manual provides all the details on using the software.
Set reorder points for all SKUs
A warehouse is an essential part of a company that sells physical products. The goal of a warehouse is to store inventory in an order that allows for the most efficient replenishment possible. This means setting up specific reorder points and quantities for each SKU. You can also set notifications to know when it's time to replenish inventory for each SKU.
There are a few things to keep in mind when storing inventory. First, warehouses need to be secured against thieves, and the layout should make it easy for employees to receive new stock, put it away, and pick, pack and ship items later on. Additionally, you'll want to consider how much space each SKU takes up and set reorder points accordingly. This will help prevent injuries caused by over-stocking and damage to your products.
Move your large shipments toward the walls
You can't efficiently get work done when your office is cluttered with excess inventory. It would help if you considered altering your unit's setup to increase storage capacity. Placing smaller boxes on top of heavy or taller items gives a clear view of them in your unit and makes it easier to move them around. Moving items out of the office and into self-storage units is the easiest and most cost-effective solution.
Self-storage units are a great place to store inventory, as they are climate controlled and tend to be less expensive than commercial warehouse space. In addition, you can authorize other people to retrieve items from storage on your behalf, and you can always move to a larger unit if needed.
Perform inventory checks often
Inventory checks are an important part of running a business, as they help you keep track of your stock and make sure you have enough inventory on hand. This also helps minimize damage to your products, as you'll be able to see where they're being stored and keep track of them. Additionally, unheated storage facilities make it easy to unload and load your products without worrying about the temperature.
Businesses that store inventory should perform regular checks to ensure their stock is in good condition. One way to do this is by using a climate-controlled storage unit to protect your items from extreme weather conditions. Depending on your size, these units are available in sizes starting around 400 square feet and going up to 1,000 square feet. In addition, much storage space provides a warehouse and also has other convenient amenities like loading docks and bays.
Find a supportive inventory management software
Even if your business doesn't have a lot of stock, it's important to have inventory management software to improve efficiency and accuracy. You can find affordable software that suits the needs of your small business. Additionally, there are apps available that allow you to manage your inventory digitally without spending a fortune.
Currently, many businesses are still using spreadsheets to report their inventory. While this method is effective to a certain extent, it is not as efficient or cost-effective as using inventory management software. Fortunately, 3PL companies like ShipBob offer this service as their comprehensive logistics solutions.
Choose the right facility
When choosing a storage space, it is important to consider safety and security. The storage space should have video cameras, well-lit areas, and a security gate. You will also want to ensure the storage units are climate-controlled to protect your belongings from damage. It's also important that the storage space has enough space to store all of your items, so you may want to consider a size that allows for growth and room for you to walk in and easily access everything.
There are a few things to consider when choosing storage space for your business inventory. The first is what type of items you will be storing. For example, if you have old paper files that need to be retrieved monthly, a drive-up storage unit would be best. If you are storing equipment, inventory, or furniture, temperature control is important to prevent excessive heat and humidity or extreme cold damage. You should also consult with a property manager to get advice if you are unsure about what type of unit you need.
Top considerations in selecting the right storage option
There are a few different things to consider when it comes to storage—one of the most important factors in deciding if you need a short-term or long-term solution. If you only need storage for a short time, then a self-storage unit may be the right option. They are clean, affordable, and climate-controlled. You can also organize your containers and stack lighter boxes on top of heavier ones. Another thing to consider is the weight capacity of the storage unit. Most units have a lightweight and heavyweight option to accommodate more inventory.
Size
When planning your warehouse, it is important to consider future inventory needs. By knowing the size of your current inventory and predicting future growth, you can accurately measure how much space you will need. This will help ensure that you have enough room to store everything and avoid any potential storage issues in the future.
When selecting the right storage unit, size is one of the most important factors to consider. You need to make sure that the unit can accommodate your current inventory load and that you have enough space to store everything you need. It's also important to organize and plan so that the items are easy to find when needed. If you're not sure what size storage unit you need, speak with the storage space manager for recommendations.
Accessibility
Businesses need to be able to get their items easily and without worrying about the hours of operation. Therefore, make sure that the storage unit you're interested in is open 24 hours a day so that you can access your belongings whenever you need them.
Climate control
Businesses that need to protect their items from heat, humidity, or severe temperatures can greatly benefit from climate-controlled storage. This includes businesses in the retail and creative industries, real estate and staging businesses, pharmaceutical sales representatives, and legal and medical professionals. These businesses can prevent losses due to damaged or destroyed inventory by keeping their items in a climate-controlled environment.
A climate-controlled storage unit is a great amenity because it helps protect your materials from temperature damage. This is important for businesses that need to store sensitive materials, such as electronics or documents. Additionally, a climate-controlled unit provides a secure storage space for your belongings.
Security
Security is one of the most important aspects of business and, if not done correctly, can lead to disastrous results. For example, theft or security breaches can cause a company to lose money, customers, and data. Therefore, businesses must take measures to protect their security and ensure that it remains a top priority. One way to do this is by touring different storage facilities and seeing how they make security a top priority. You can also look for security features at your local storage company.
Businesses owners are rightly concerned about the security of their stored items. Therefore, they should ask the storage company about its commitment to securing the items and keeping them safe from theft. Furthermore, business owners should inquire about the security features offered by the storage provider.
Businesses need to consider security when making decisions about their storage needs. Security is one of the most important aspects of any business, and there are a few things businesses can do to ensure their security. For example, using video monitoring and having security personnel can help keep track of what's going on. Additionally, good lighting and gates that only allow people with the right cards or codes can also help deter crime.
Benefits of utilizing a self-storage unit for inventory management
Self-storage units are a great way to manage your inventory. This provides you with space to store old and unused inventory, freeing up valuable space in your business. Additionally, small business inventory management software can help you streamline the process, making it easier and faster to manage your inventory.
Budget-friendly
Self-storage units can be a great budget-friendly option for businesses in the early stages and need to be mindful of every dollar. Self-storage can be a more affordable and budget-friendly option rather than renting more retail commercial or warehousing space. Self-storage facilities offer a variety of unit sizes and pricing options, which makes it easy to find one that fits your needs and budget.
Self-storage is budget-friendly because you only pay for the space that you use. You can also choose a size that fits your needs, which can be cost-effective in the long run. Additionally, self-storage units are often more accessible and provide more security than other storage options. This makes it a great choice for businesses who want to store inventory without breaking the bank.
Offsite storage space
While offsite storage space can be a great temporary solution, it can also cause problems down the road if not used correctly. For example, if you store your business inventory at your home, keeping your work and personal life separate can be difficult. It's important to remember that this storage space is for storage only – not for production or manufacturing.
There are many benefits to storing your inventory offsite. First and foremost, you will have more living space in your home when you don't need to worry about storage units taking up room. Additionally, by having offsite storage space for your inventory, you won't have to worry about losing any valuable stock if something happens at your business premises. Finally, using a self-storage unit can help encourage a healthy work-life balance by freeing up some of your personal space.
Safety and security
Self-Storage facilities have several security features to deter theft and protect your belongings. This includes good lighting, security cameras, and alarms. Additionally, it is much safer to store expensive items in a self-storage unit than to leave them at home.
Self-storage units provide a safe and secure place for your inventory. You are the only one who has access to the unit, and they have certain security measures to ensure that your items are always safe. This gives you peace of mind as a business owner and allows you to focus on other aspects of your company.
Organization and accessibility
Self-Storage units are a great way to keep your inventory and retail space organized. You can control the layout of the storage unit and access your items. This can be especially helpful if you need to declutter your retail space or have a lot of inventory to store.
Make sure to consider the location of your storage space. It must be conveniently located for you and your business to have easy access to your inventory when needed. This will save you time and hassle in the long run.
Flexible rent
Self-Storage facilities offer businesses a great opportunity to store their extra inventory or materials without signing a long-term lease commitment. You can usually rent by the day, week, or month and you are never pressured to keep your unit for longer than needed. However, if your business plans change and you need to stay longer, most self-storage facilities will be happy to have you.
Leasing a self-storage unit is a great way to have the flexibility your business needs as it grows and changes. You can easily upgrade or downgrade your storage unit size to reflect your current needs, and you can even terminate the lease early if you no longer need the unit. This type of flexibility is essential for businesses that are in flux.
Latest posts by Harley Carr
(see all)